A (Kind Of) Lazy Saturday
Hello faithful readers!
Time is flying and here we are at the end of another day in the jungle. We had a really nice day today which included a little bit of down time. We "slept in" this morning until 7:30 and ate breakfast and spent some quiet time with God. For the rest of the morning we got ready for Sunday Funday by putting together the treat bags for all the kids, sorting through all of the toys, and decorating the base. We are super excited to host our little friends tomorrow, and I KNOW they are excited too. Only one more sleep! After our prep time we did some organizing and practicing for our Kids Club that is coming up on Tuesday. We ate an amazing lunch of stewed chicken and rice and then headed to Banana Bank for the afternoon. It's a beautiful base with a pool so the team spent the afternoon having a great time swimming. It was kind of a chilly afternoon (like...+25.....which felt chilly to us) and we got a bit of rain off and on, but it was still a ton of fun and nice to take a bit of a break. Tonight for supper we went to.a local restaurant that we call "Purple Thatch" because it is painted purple with a thatched roof. We had a feast of tostadas, garnachas, burritos, and salbutes... which are all amazing! There were 16 of us and we ordered more food than we could possibly eat and our bill came to $55... a pretty good deal I think!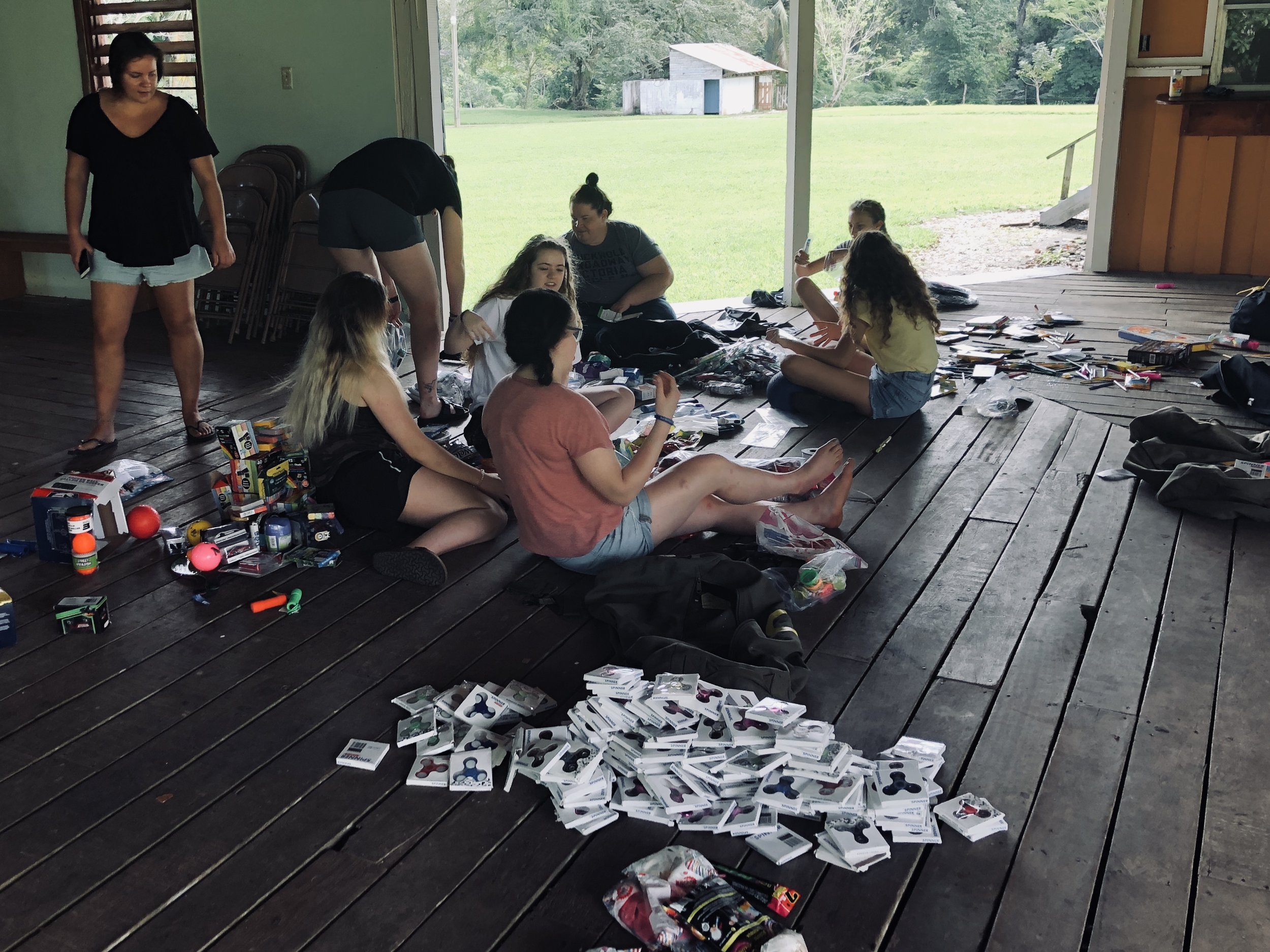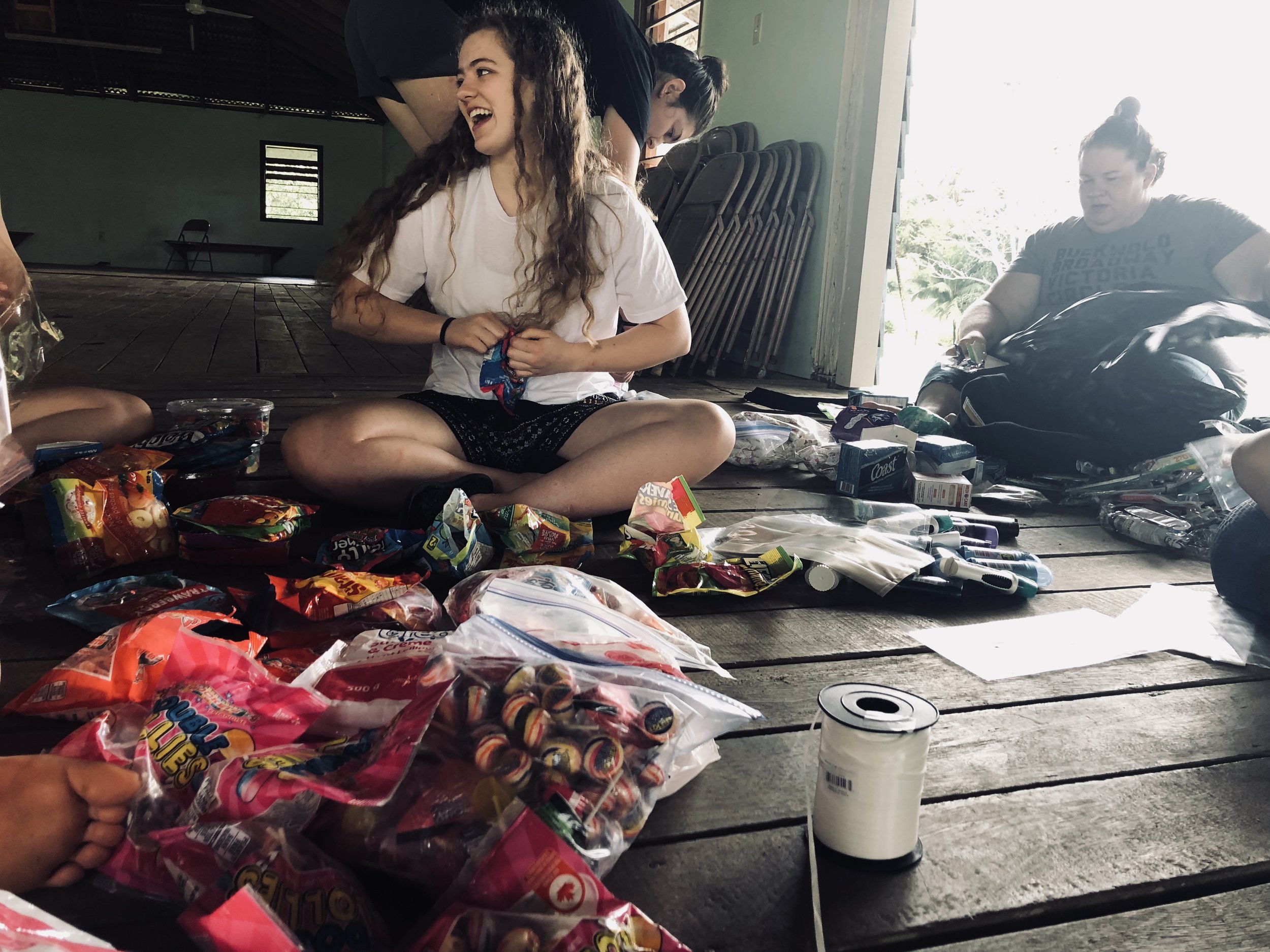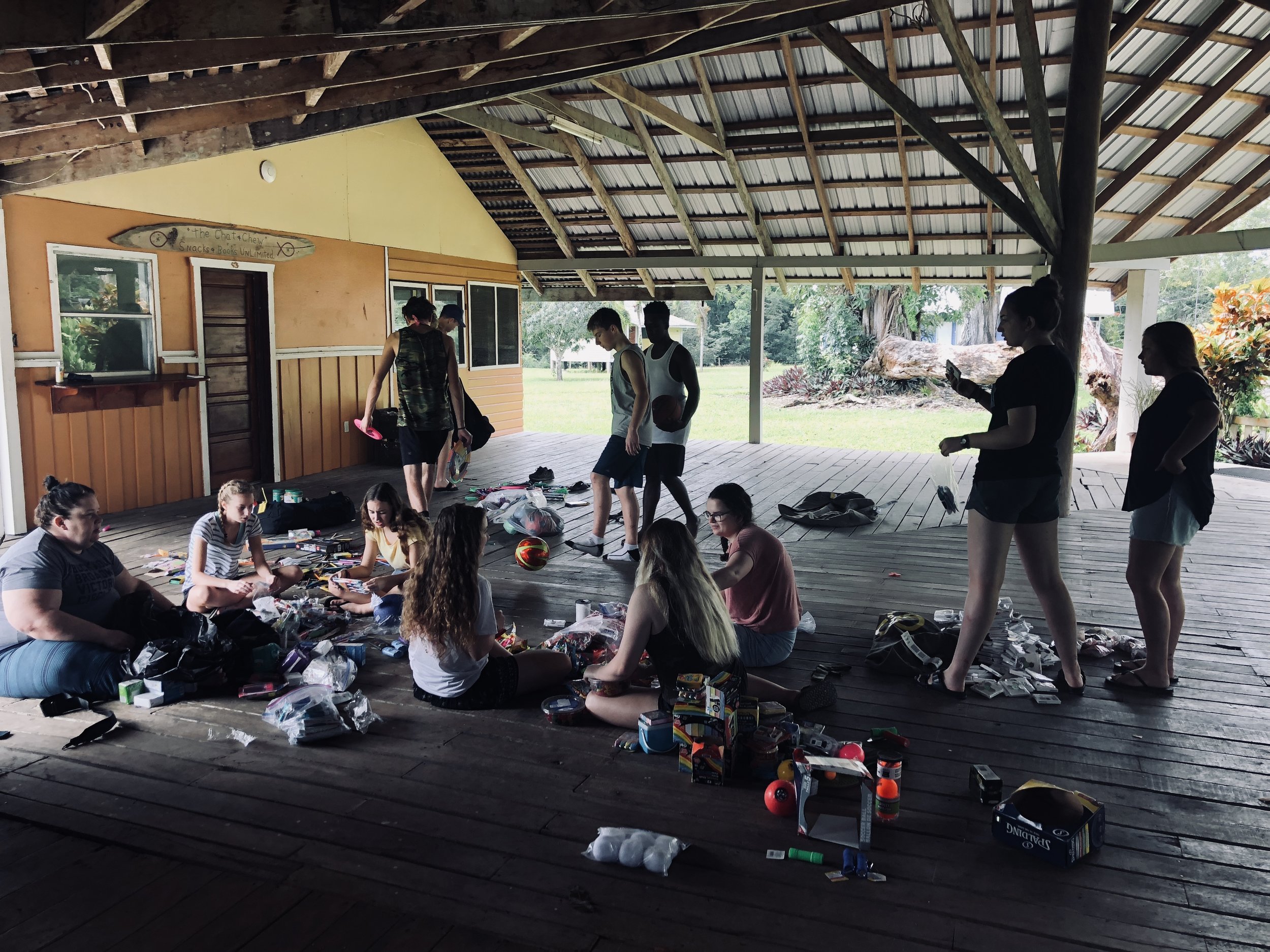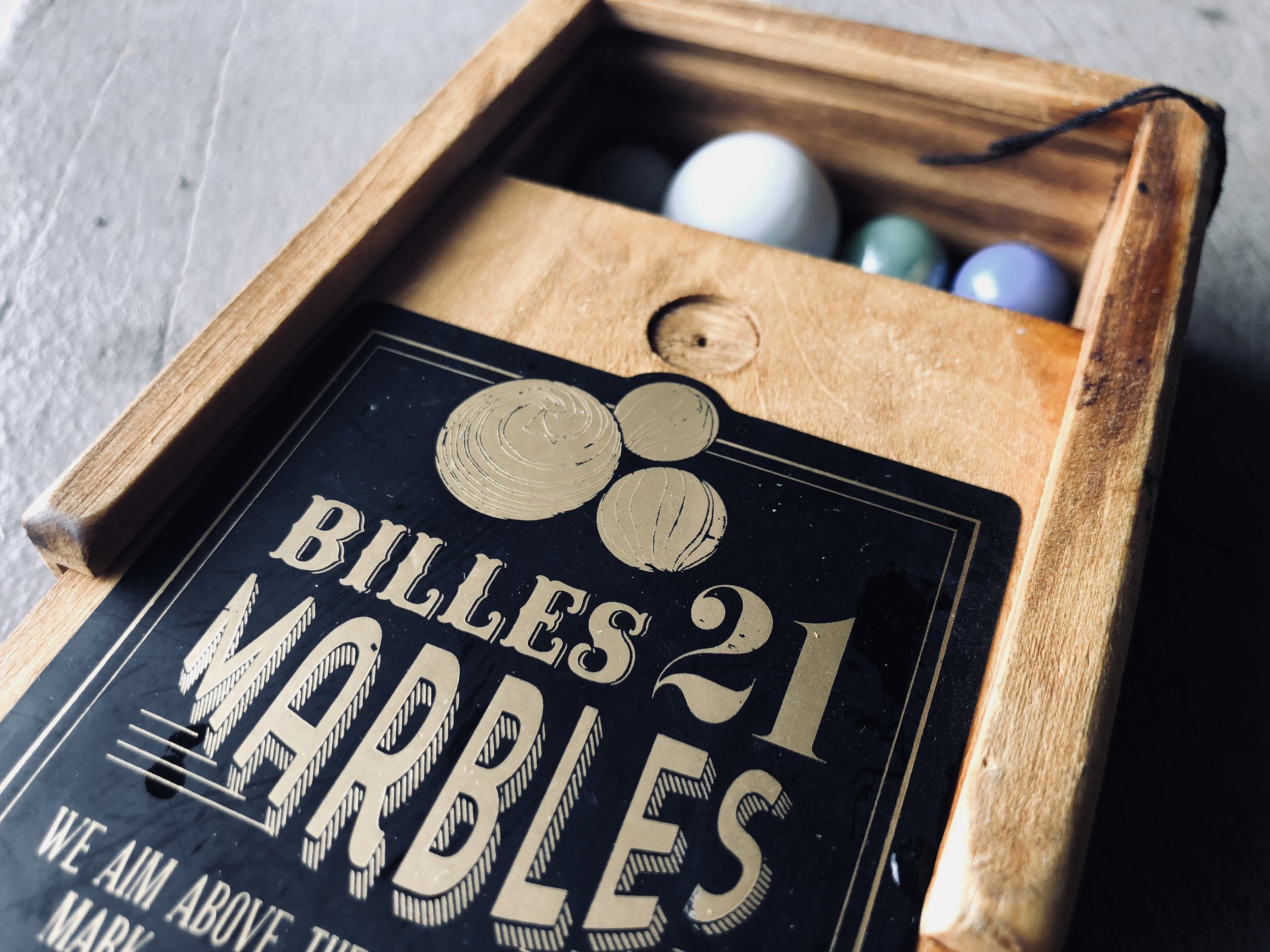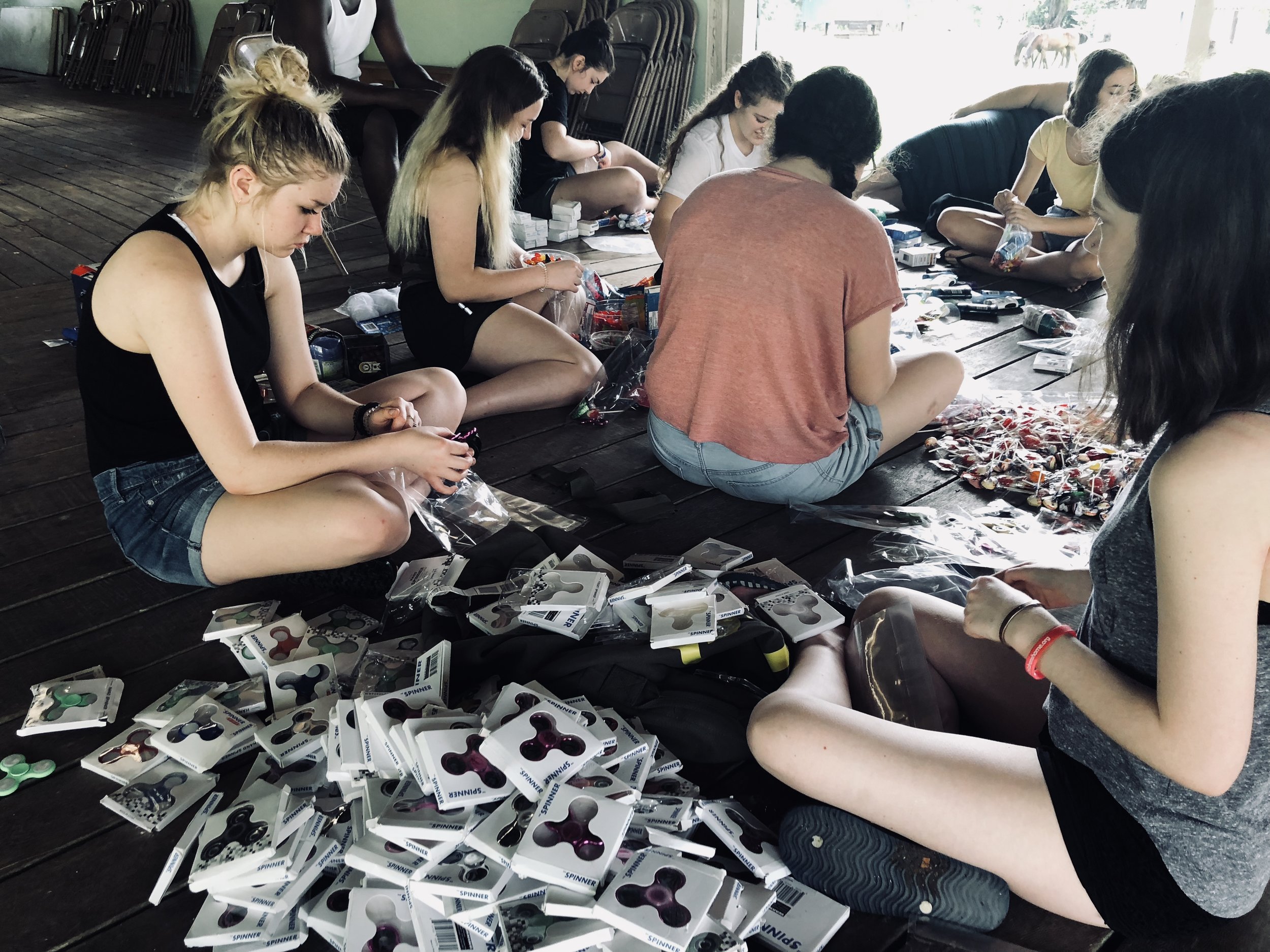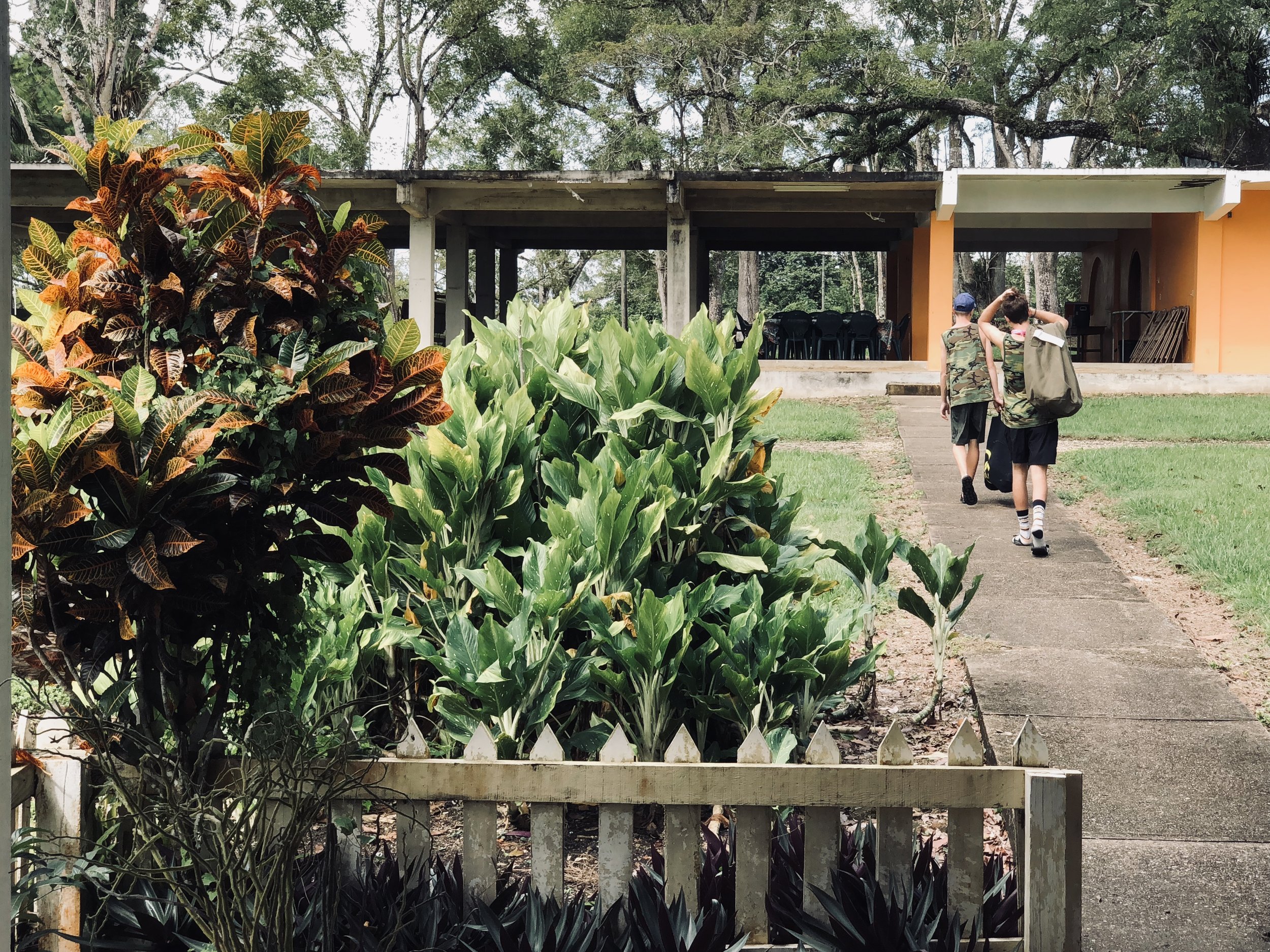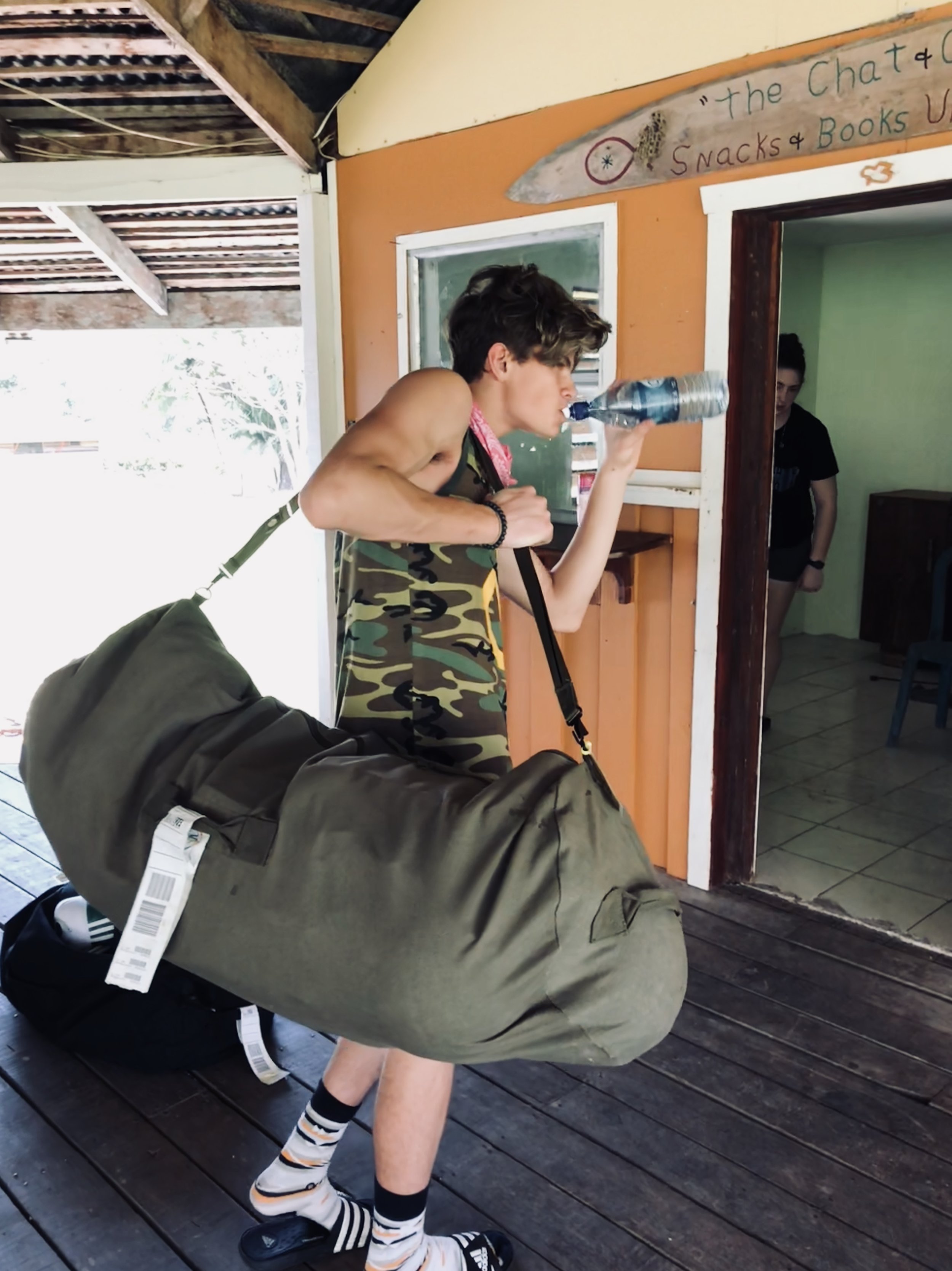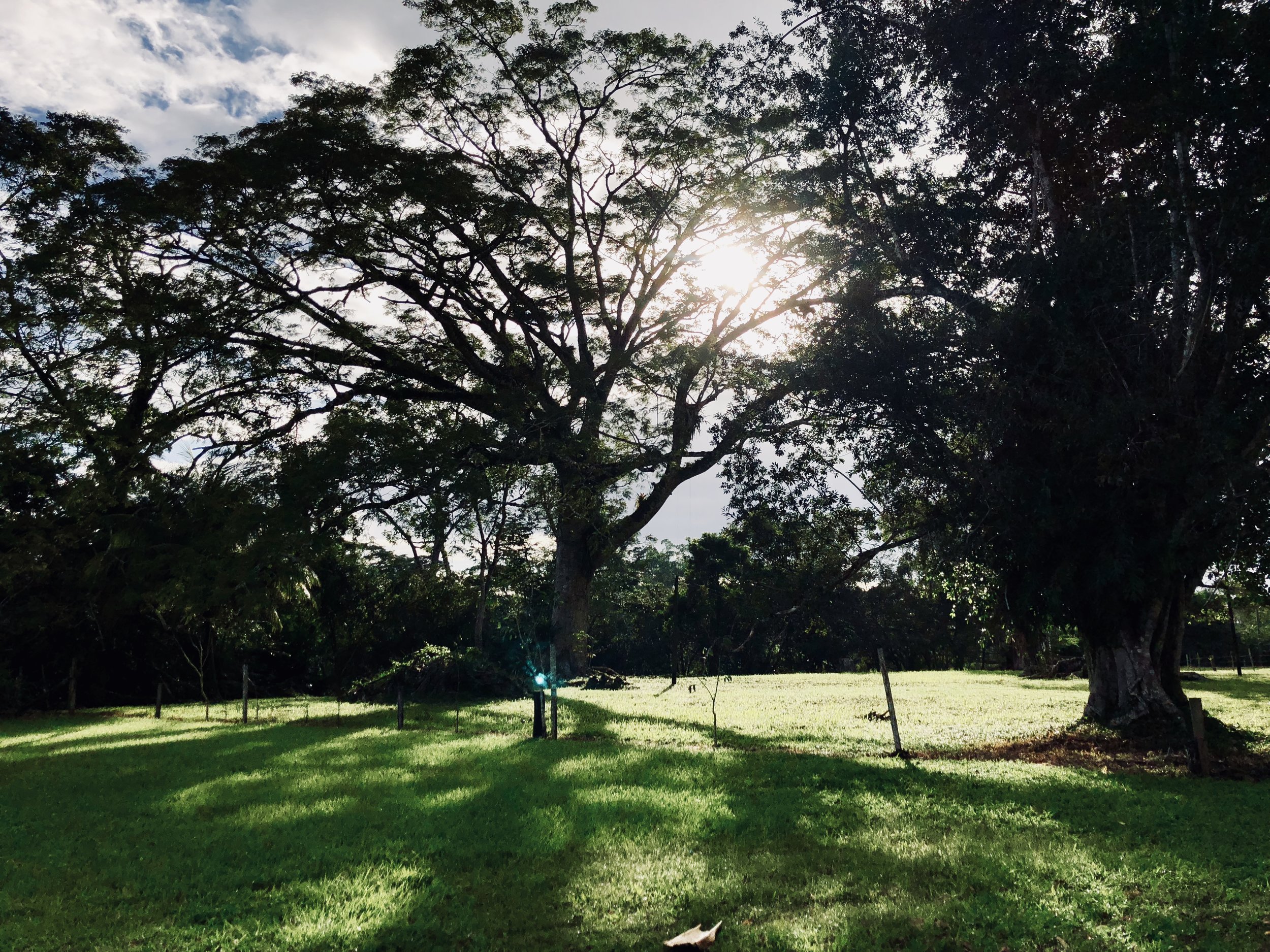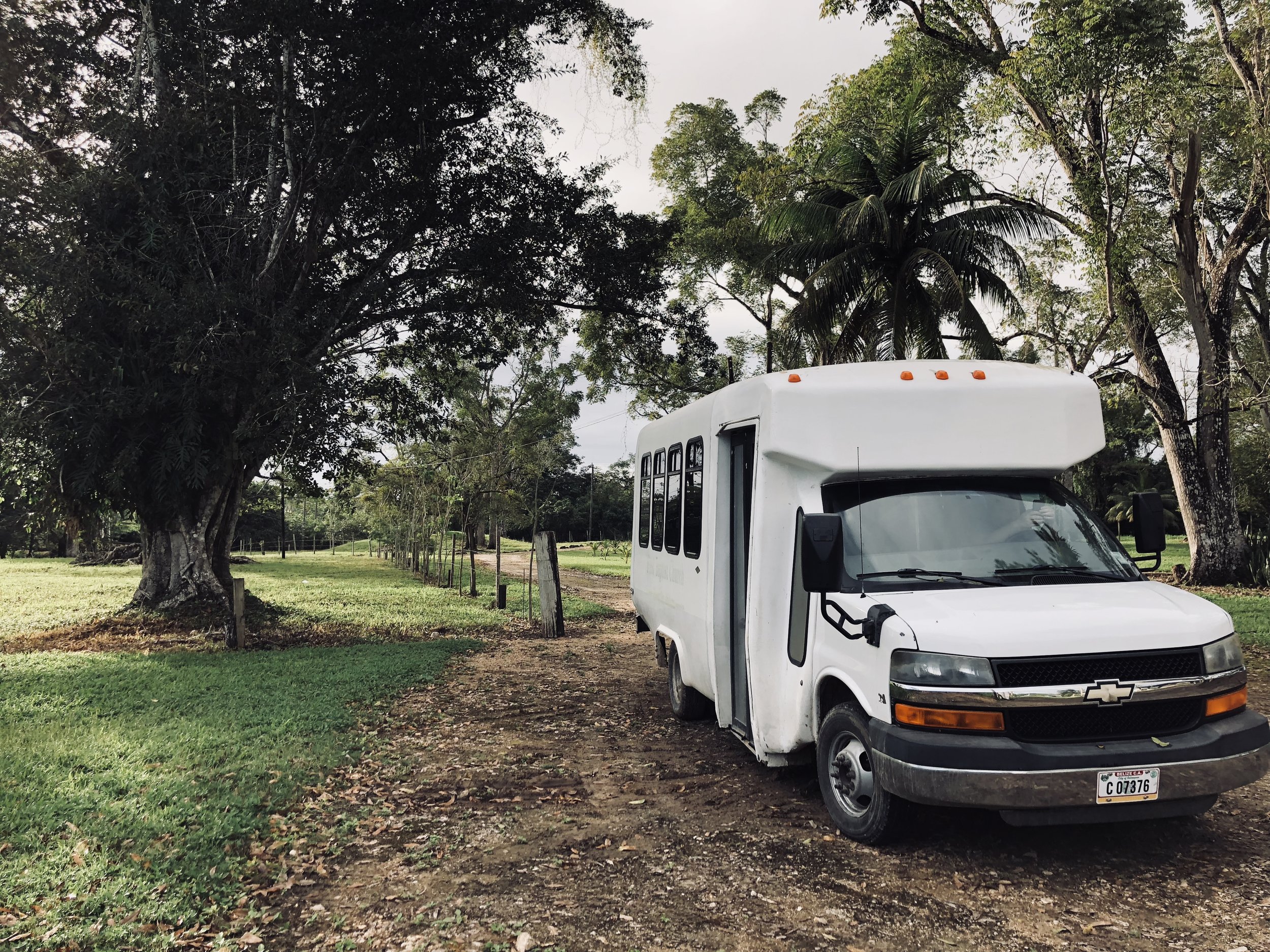 It is 8:55 and I think that everyone is already asleep. These are long and busy days, and it is not at all hard to get the team to go to bed early. And tomorrow is going to be a busy day, so we all need a good rest tonight.
Tomorrow all of the kids are showing up at around 10 am! Think of us as we have SO MUCH fun running and playing with our new friends. We will serve them fried chicken, nachos and cheese, and ice cream sundaes for lunch and we have a ton of toys and games lined up to play. I know it will be amazing!
Prayer Requests:
-pray for continued health for the team, and more prayers for Ali as her cold seems to come and go, and tonight she is not feeling great.
-pray for Sunday Funday tomorrow! Please pray for great weather and no rain! And pray that the kids can truly feel as loved, appreciated, and special as they are.
Thanks for reading, and for the comments you left today! It's nice to know we are sharing this experience with you!
Blessings,
Kristin